Hello friends, another good news has come for you guys, just before some time Neeraj Chopra won the gold medal in the Javelin throw in the Tokyo Olympics. Today, Sumit Antil won the gold medal in the Javelin throw in the Tokyo 2020 Paralympic games.
Sumit Antil Biography
Sumit Antil, whose age is only 23 years and he is from the Sonipat district of Haryana. He has won the gold medal in Javelin throw in Para Olympics, it is a matter of pride for the whole country and for the people of Haryana.
Also Read: Bajrang Punia: India's Star Wrestler and Medal Contender
Sumit Antil Road Accident
Sumit Antil is born from the soil of Haryana and he lost his one leg in a road accident, despite that he never lost his spirit. Sumit was born on 7th June 1998 and his father was in the airforce who died. In 2015, Sumit was going on his bike and he had an accident with a truck due to which he lost one leg.Sumit has also faced many difficulties in his life, but despite that, he never let his spirit down and kept a passion inside him that he should do something for the country.
Also Read: Tokyo 2020 Olympics day-by-day information
Tokyo 2020 Paralympic Games
In the Tokyo 2020 Paralympics, he broke the world record thrice. Firstly, Sumit Antil threw a javelin 66.95 meters away in his first attempt, which was a world record. But shortly after that he broke his own record and scored 68.05 metres in his next attempt. Sumit in his fifth attempt, threw the javelin 68.55 meters away, which became a world record in itself and thus won the gold medal.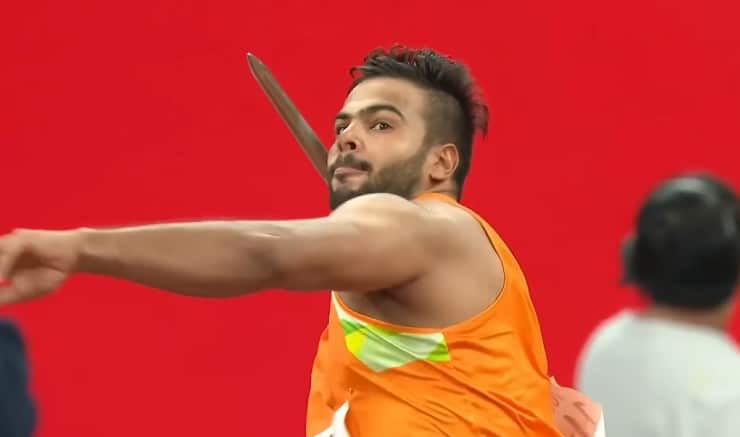 With the first throw 66.95-metre further this is unbelievable well, we had the pleasure of seeing that flying through the air in front of us. Again he threw 68.08 meters with his second attempt it does look like it's getting close towards the 70-meter mark which is just spectacular throwing almost six meters he bettered his own world record by with that 68.08 metres and he's found a bit more what do you think from the reaction. We've just seen it's got to be big hasn't it wait for confirmation and there it is the world record has just increased again 68.55 unbelievable.
India Medal Count
India has so far won 7 medals in the 2020 Paralympics, out of which two Gold medals, 4 Silver medals and one Bronze medal are included. Earlier this morning Avani Lekhra won the gold medal in 10m Air Rifle.